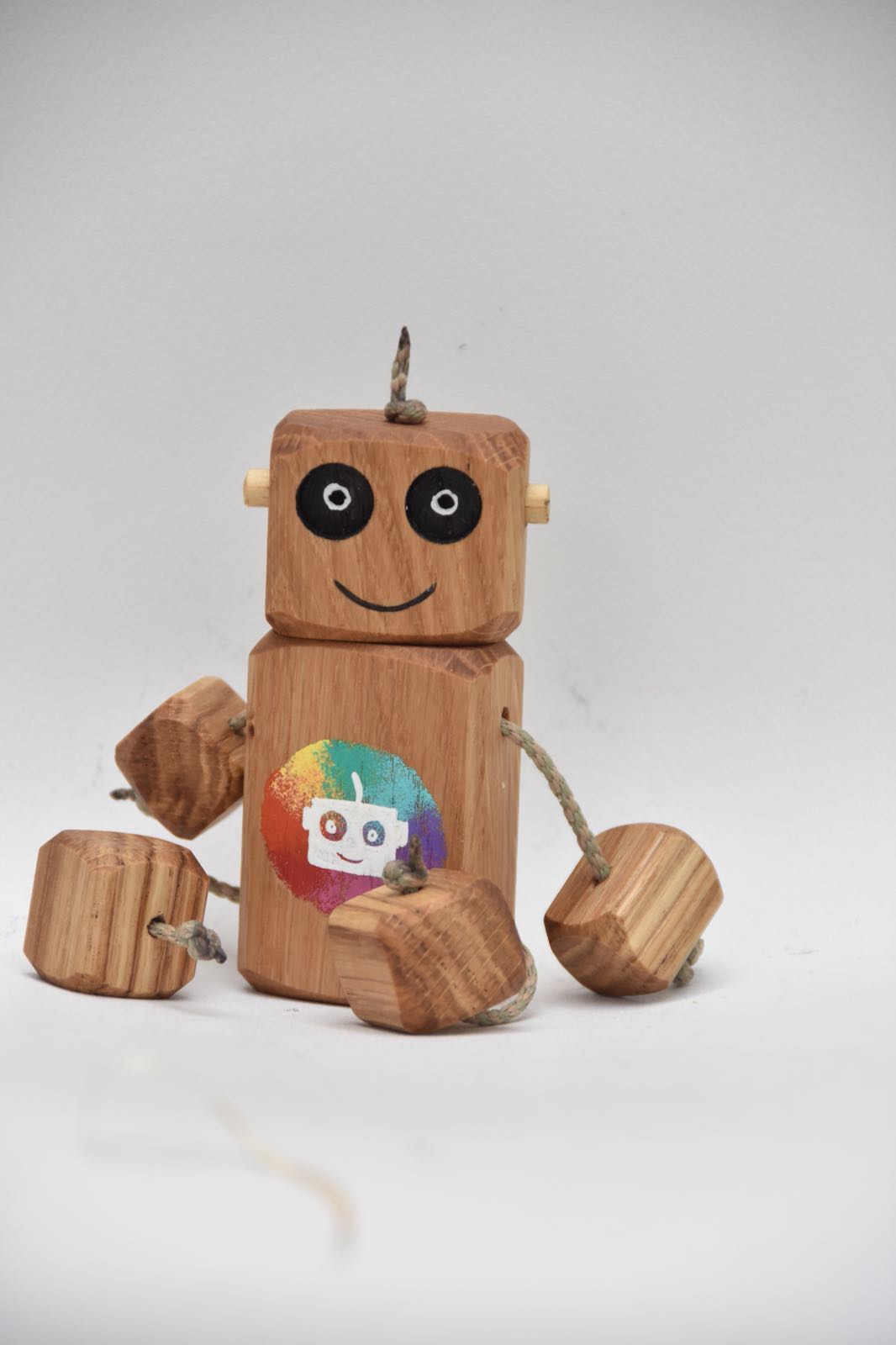 Brand Ned TEAM ONLY
Our Brand Ned is an exclusive just for our special team members! Featuring the Rudiandbear multicolour logo on the chest!
Each Ned is individually hand crafted in beautiful oak keeping the natural grain meaning each Ned has its own character. Once Ned has been assembled he is covered in a natural Cornish beeswax polish to help protect his wood and leave a soft matte finish. Animal free products are available. When finished Ned stands at 15cm head to toe, meaning he is the perfect size for small hands and big adventures.
Ned also comes with a very shiny CE mark making him safe for all ages
If you have ideas for creating your own Ned robot, we are happy to discuss a custom order so please message us!
sold out
Love Ned? Why not try these?